Original Content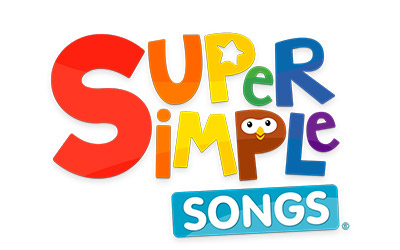 Super Simple Songs
One of the most popular children's channels on YouTube, Super Simple Songs has been bringing classic nursery rhymes and original songs with an educational focus to children around the world since 2006.

Coming Soon!
We've got a whole cast of characters waiting for their turn in the spotlight! From a quirky trio of chefs to a monkey mechanic that can fix just about anything to the wackiest group of race car drivers you've ever seen, there's something to appeal to every child's imagination!
About Us
With over 5 billion YouTube views, Skyship is now home to some of the most well known and most loved children's content on YouTube. It's been almost a decade of sharing our songs and stories on YouTube, and now with Skyship, we're continuing our mission of making enriching content available to children in every corner of the globe. Our core team combines over a decade of broadcast and digital-first experience to create something truly unique; a broadcast style pipeline that flows at made-for-digital speed. It's a process that begins with us and ends with us and the result is content that is unique and engaging.
The Studio
Our brand new Toronto studio is 5000 square feet of 2D/3D animation, stop motion, live action, and puppet magic! Small but mighty, we love bringing ideas to life. Finding the right medium for every idea and story is what we do best. Our artist-driven studio is a place where art, stories, technology, and a little bit of old school charm come together resulting in kids content that's as beautiful as it is entertaining.
Licensing And Distribution
Skyship creates characters and content that children, parents, and teachers around the world adore. Our songs, stories, and learning videos have become a part of the daily lives of families everywhere. Have an idea for a licensing or distribution opportunity? Get in touch!
Contact
Work With Us
2D, 3D, stop motion, puppeteers, actors, musicians! We're looking for you! Not an artist? We're also looking for folks for the behind the scenes team; data lovers, ecommerce experts, and more! Take a look to see what's available and get in touch if you think you're a match.
Learn More